If you've been charged with a crime in Union County, Pennsylvania and you're wondering what happens next in the process, you've come to the right place. The responsibility of filing charges in Union County, Pennsylvania falls to local police departments as well as the Pennsylvania State Police who have jurisdiction to file charges. But ultimately the responsibility of proceeding with those charges belongs to the District Attorney for Union County, Pete Johnson.
Here's the process that you will encounter if you've been charged with a crime.
Preliminary Arraignment and Preliminary Hearing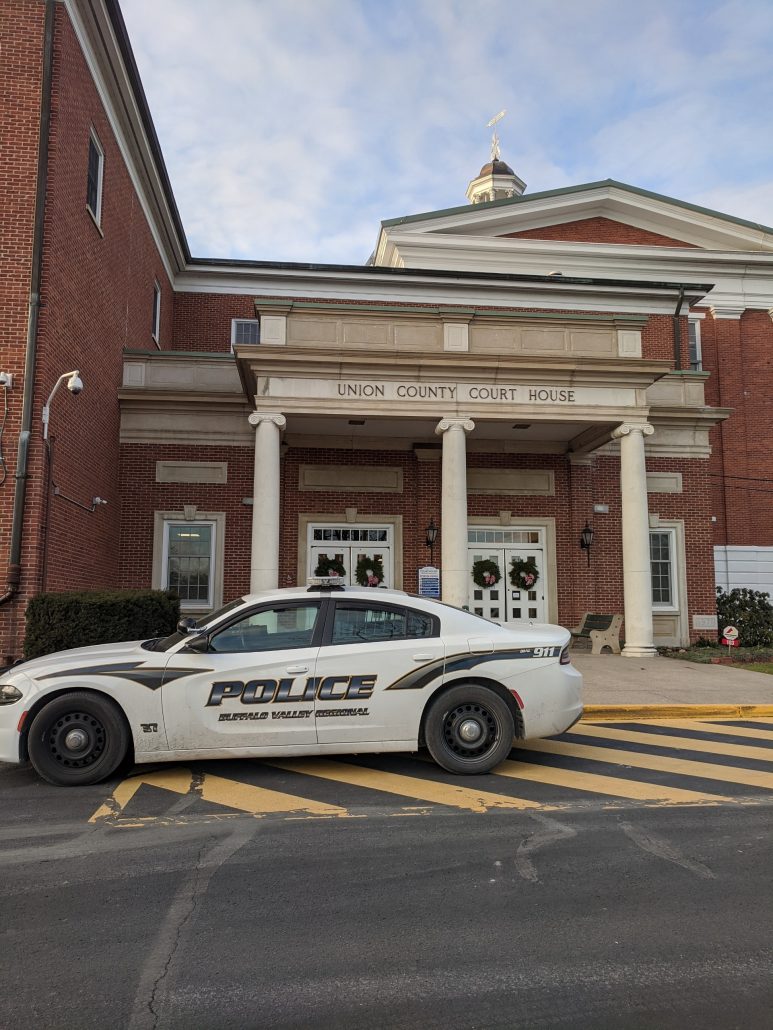 We've written before about preliminary arraignments and preliminary hearings in criminal cases. Union County's process is not different in that the preliminary arraignment and preliminary hearing are the defendant's first opportunity to hear the charges against him or her and to hear the evidence that the Commonwealth has to prove the crime.
The bar for the Commonwealth to prove their case in a preliminary hearing is very low. The Commonwealth need only prove that they have probable cause for bringing the charges. If they're able to prove that, then the charges move forward to more serious stages of criminal litigation.
Omnibus Pretrial Motion
Assuming the Commonwealth is able to meet its burden and move past the preliminary hearing, the next stage in the process is for the defendant if they wish to request discovery and file an omnibus pretrial motion. This motion allows the defendant to challenge the charges against them and to have them assessed at a much higher standard that is construed against the Commonwealth.
If the Commonwealth will be unable to meet its burden, the charges will be dismissed. Omnibus pretrial motions are a unique opportunity for criminal defendants to bring a motion to suppress evidence or to bring a habeas corpus motion to have the charges dismissed entirely.
Disposition and Trial
Most cases in Union County, Pennsylvania are resolved at a disposition hearing long before trial. This is an opportunity to reach a plea agreement with the Commonwealth, enter into a diversionary program such as ARD (accelerated rehabilitative disposition) or to reach some other arrangement. Disposition hearings are typically where an experienced attorney will have worked out the best deal possible for a client.
However, many criminal defendants don't wish to plead guilty. They want to go forward to trial. This might be because the deal offered is not very good or because they believe that in principle they are right and shouldn't have to agree to some sort of deal. In this case, it is absolutely vital to have an experienced criminal defense attorney who is able to go forward to trial and handle the charges by aggressively challenging the Commonwealth's case.
Conclusion
At Cornerstone Law Firm, we help criminal defendants in Union County to defend against criminal charges by defending them at all stages in the litigation process, including at trial. Call us today to discuss your charges and to have a free consultation on what we can do for you.
https://cornerstonelaw.us/wp-content/uploads/2020/01/Union-County-Courthouse-2-1.jpg
1248
1937
Cornerstone Law Firm
https://cornerstonelaw.us/wp-content/uploads/2017/06/cornerstone-law-black-300x109.png
Cornerstone Law Firm
2020-02-06 05:24:00
2020-01-30 19:32:29
"I've been Charged with a Crime in Union County. What Now?"