Personal Injury Lawyers in Reading, Pennsylvania
Nothing upends your life like an unexpected injury. Whether it's a car crash, a bicycle accident, a slip and fall, or a dog bite, injuries can lead to pain, stress, lost work, and battles over insurance. Cornerstone Law Firm has handled everything from multi-million dollar injuries and wrongful deaths to minor car accidents and simple slip and falls for people all across the state. We will not charge you until you recover in your case so that your case with us is risk free to you. Our personal injury attorneys have represented clients with broken bones, broken ribs, clients who have been paralyzed, and family members of victims of wrongful death. It can feel difficult to get your life back together after an injury, and we want to make sure you receive proper payment for any medical bills or missed work.
Common types of personal injuries
Though injuries come in many shapes and sizes, some are more common than others. The types of personal injury cases we typically see include:
Car accidents
Motorcycle accidents
Bus wrecks
Struck pedestrians
Bicycle accidents
Wrongful death of a loved one
Work-related injuries
Slip and falls
Dog bites
Defective products
Assault and battery
These are just a sample of the types of injury cases that our injury lawyers have experience with. If you've been injured in an accident of any kind, or by the careless or intentional wrongdoing of someone else, contact us to discuss your options, free of charge.
Motor Vehicle Accidents
If you've been in a car, motorcycle, or bus accident, there are steps you can take to ensure you receive proper compensation for any injuries, damage to your vehicle, or missed work.
STEP 1: Call 911.
The first step you should take after an accident is to call 911. Depending on the type of accident, you may need immediate medical assistance. Emergency dispatchers can send an ambulance your way. You should also report your accident to the police, and calling 911 can get that process started.
STEP 2: Get documentation.
Get pictures of the accident—both of your car and any other cars involved. Exchange contact and insurance information with any other driver(s) involved. If you are taken to the emergency room, or to a hospital outside of your regular network, keep track of who is treating you and what they are treating you for.
STEP 3: Alert your auto insurance.
Most automotive insurance companies require quick notice after a car accident. Do not delay on informing them that you have been in an accident.
STEP 4: Contact a personal injury attorney.
Personal injury attorneys can help alleviate the stress of contacting other parties involved and dealing with insurance companies. Attorneys can inform you of your rights, direct you through mediation, negotiate a fair settlement for your injuries with insurance adjusters, or file a lawsuit on your behalf.
STEP 5: Direct insurance adjusters to your attorney.
Insurance adjusters may call and ask how you are doing, and it's important to direct them to your attorney when you receive these kinds of calls. They may sound polite, but they may use any information you give them to lessen the amount of compensation you receive for the accident.
Statute of Limitations: You have up to 2 years from the date of your motor vehicle accident to file a personal injury claim.
Children in Car Accidents
Car accidents can affect children the same way they affect adults. If you have a minor child who has been in a car accident, they are still entitled to receive money from the accident. In Pennsylvania, a child has up to 2 years after they turn 18 to file a lawsuit for a car accident that took place while they were a minor. It's better to file sooner than later when possible.
If you do decide to file a lawsuit on your child's behalf, you, your child, and your attorney will need to go before a judge and state that everyone consents to the amount of money your child is receiving. If your child is still under the age of 18 at the time of settlement, any money awarded will go into a trust for your child to cover medical expenses, education, and other future expenses. Your child will be able to access that trust upon turning 18.
Looking for more information?
We know car accidents can feel overwhelming, and we want to simplify the process for you. If you're looking for more information on what to do after a car accident, here are some resources:
If you've been injured in a car accident, call Cornerstone Law Firm for a free personal injury consultation.
Hit as a Pedestrian
If you have been hit as a pedestrian in Pennsylvania, you should follow pretty much the same steps that you'd follow if you were in a car accident. Report the accident to the police, seek medical treatment, get whatever documentation you are able to, and alert your car insurance.
If you have car insurance or are covered by someone else's car insurance, that insurance will be what covers your medical expenses (even if you are not operating a car at the time that you are hit). The driver who hit you should also have car insurance, and that will be what covers your pain and suffering, your lost wages, and any other expenses that may arise from being hit. If the driver is uninsured, your car insurance may include an uninsured driver policy that can help to supplement those costs.
In some cases, you may need to file a lawsuit to recover compensation for your injuries or other damages. An experienced personal injury attorney, like the ones at Cornerstone Law Firm, can help you gather documentation, build a case, and protect your rights throughout the legal process.
Statute of Limitations: You have up to 2 years from the date of your accident to file a personal injury claim.
Bicycle Accidents
Cyclists know that it can be difficult to share the road. Drivers may be aggressive or fail to see a cyclist in enough time to stop. If you have been hurt in a bicycle accident in Pennsylvania, you have certain legal rights that protect you and allow you to seek compensation for any injuries or damages.
Pennsylvania is one of a handful of states that allows for both fault and no-fault insurance. Depending on your individual case, you may be able to recover compensation from the party at fault, but the amount may lower if it is decided that you share some of the blame for the accident. You may be able to recover costs for medical expenses, lost income, pain and suffering, and property damage. Talk to one of the personal injury attorneys at Cornerstone Law Firm about your bicycle accident today.
Statute of Limitations: You have up to 2 years from the date of your bike accident to file a personal injury claim.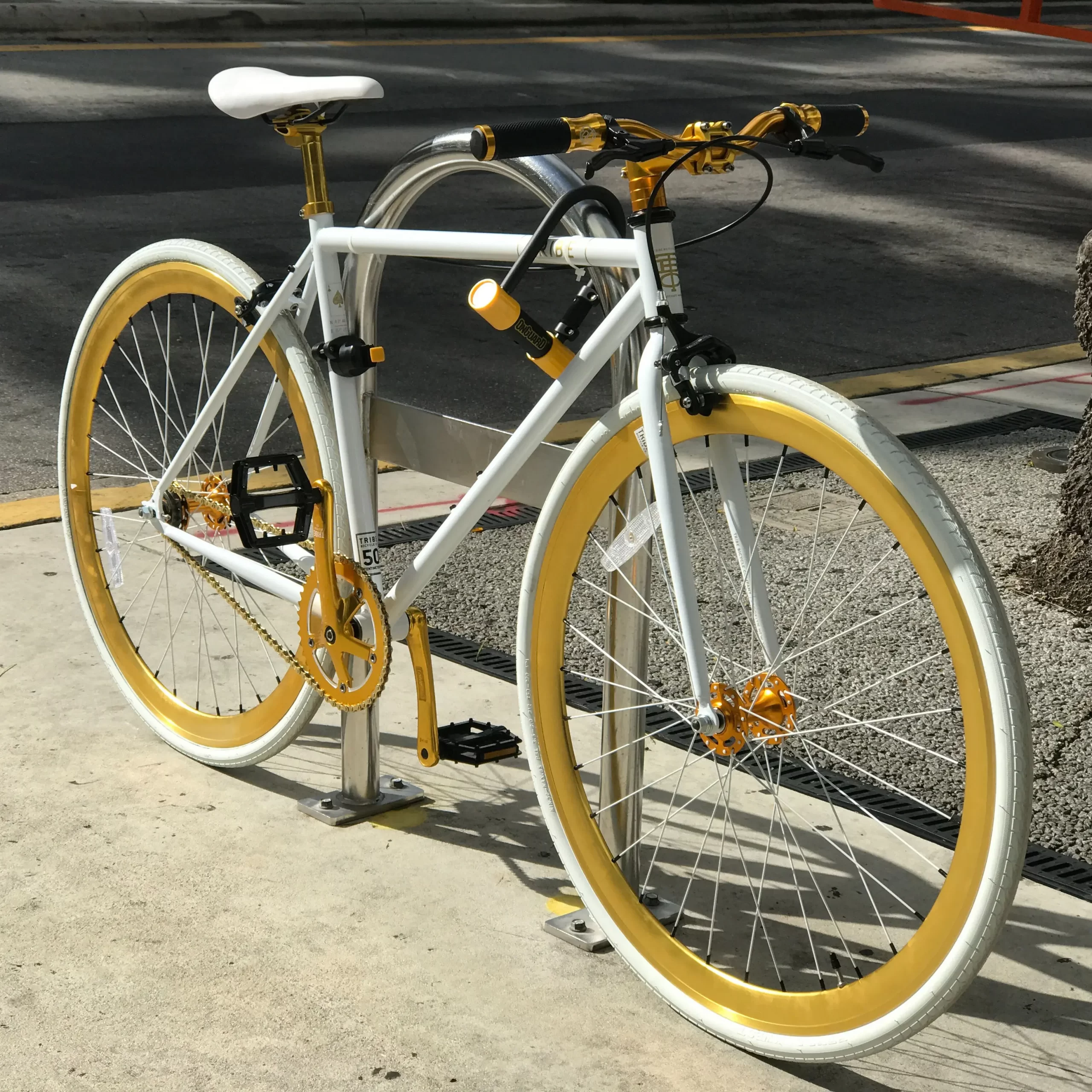 Wrongful Death
In Pennsylvania, a wrongful death action is a type of personal injury action in which the family of a deceased person can recover financial compensation to cover medical bills, funeral and estate costs, loss of support, and loss of consortium. For more on wrongful death, click here.
Work-Related Injuries / Workers' Compensation
The U.S. Department of Labor's Bureau of Labor Statistics reported over 2 million non-fatal workplace injuries in 2021. In Pennsylvania, most employers are required to carry workers' compensation insurance. If you are injured at work, you have the right to file a workers' compensation claim. This claim may help to cover medical expenses, lost wages, and disability benefits.
Depending on the nature of your injury, medical treatment may be required. You have the right to receive medical treatment. When you file a workers' compensation claim, your employer should provide you with a list of approved healthcare providers that will accept the workers' compensation insurance. It's important to take care of yourself and receive any treatment needed for your injury.
Employees don't always have great relationships with higher-ups, and you may worry about possible retaliation should you choose to file a workers' compensation. Pennsylvania law prohibits employers from retaliating against employees. You have the legal right to file a workers' compensation claim without fear of losing your job or facing other adverse employment actions. If your employer does retaliate, contact an attorney for help with protecting your rights.
Statute of Limitations: You have up to 3 years from the date of your work-related injury to file a workers' compensation claim.
It can be hard to recover from an injury when you are dealing with insurance companies. Don't let the stress of filing claims and talking to insurance adjusters slow your recovery. Call Cornerstone Law Firm and we can negotiate with insurance companies on your behalf.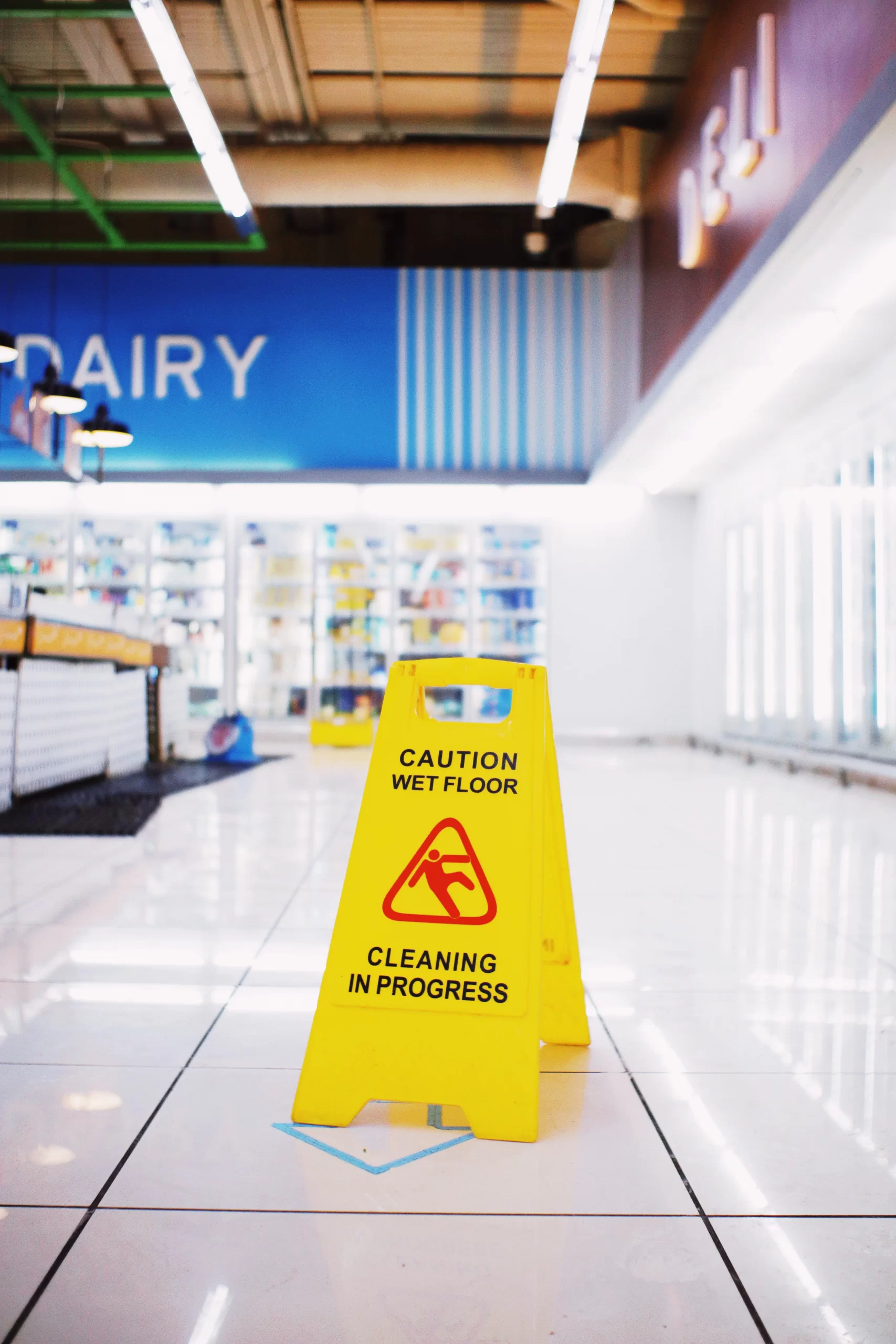 Slip & Falls
Cases in which someone has slipped or tripped and fallen are often considered part of premises liability. If you have been injured by slipping or tripping on someone else's property, you may be entitled to seek damages from the owner of the property. Whether it's a commercial property or a private property, property owners have a certain level of responsibility in keeping their property clear of dangerous conditions, and warning visitors when the conditions have not yet been made safe. As with all personal injury cases, it's important to seek medical treatment when needed. While the amount of damages you can recover may vary depending on your individual case, you can still pursue compensation for both slip and falls or trip and falls.
Statute of Limitations: You have up to two years from the date of your slip and fall to file a personal injury claim.
Dog Bites
Dog bites are painful, obviously, but they also can be expensive. As a victim of a dog bite, you have the right to be compensated for your injuries under the law. Obviously, you cannot sue the dog; however, your first recourse will be against the dog owner. Unlike some states which provide for strict liability for the owners of dogs, Pennsylvania asks whether the dog owner was negligent in how they handled their dog—that is, whether the dog owner exercised "reasonable care" in preventing dog bites or attacks against strangers.
Questions that Help Determine if the Dog Owner is Liable:
Was the dog properly restrained? Was the dog within a fence, on a leash, or had other measure been taken to prevent the dog from roaming freely?
Did the owner know or should the owner have known of the dog's "vicious propensities?" Has the dog attacked someone before or was this the first time?
Where were you when the dog bit you? Did the attack occur on the owner's property, on a sidewalk, in a public space, etc.?
Did the dog break free from some sort of restraint?
In addition to the owner of the dog, the owner's insurance company may also have to pay for your injuries. If the dog bit you on the owner's property, the owner's homeowner's insurance will likely be implicated.
If the owners of the dog are liable for your injuries, you are entitled to compensation for the value of your medical bills, for the out-of-pocket costs of treatment and medicine, and for compensation for the pain and suffering you've endured. You may also be entitled to compensation for any lost wages from missed work time. And, depending on the circumstances, you may be able to recover damages for any disfigurement you've experienced. Finally, in some unusual circumstances you may even be entitled to punitive damages where it can be shown that the owner had malice or reckless indifference to the rights of others in the way that they kept their dog.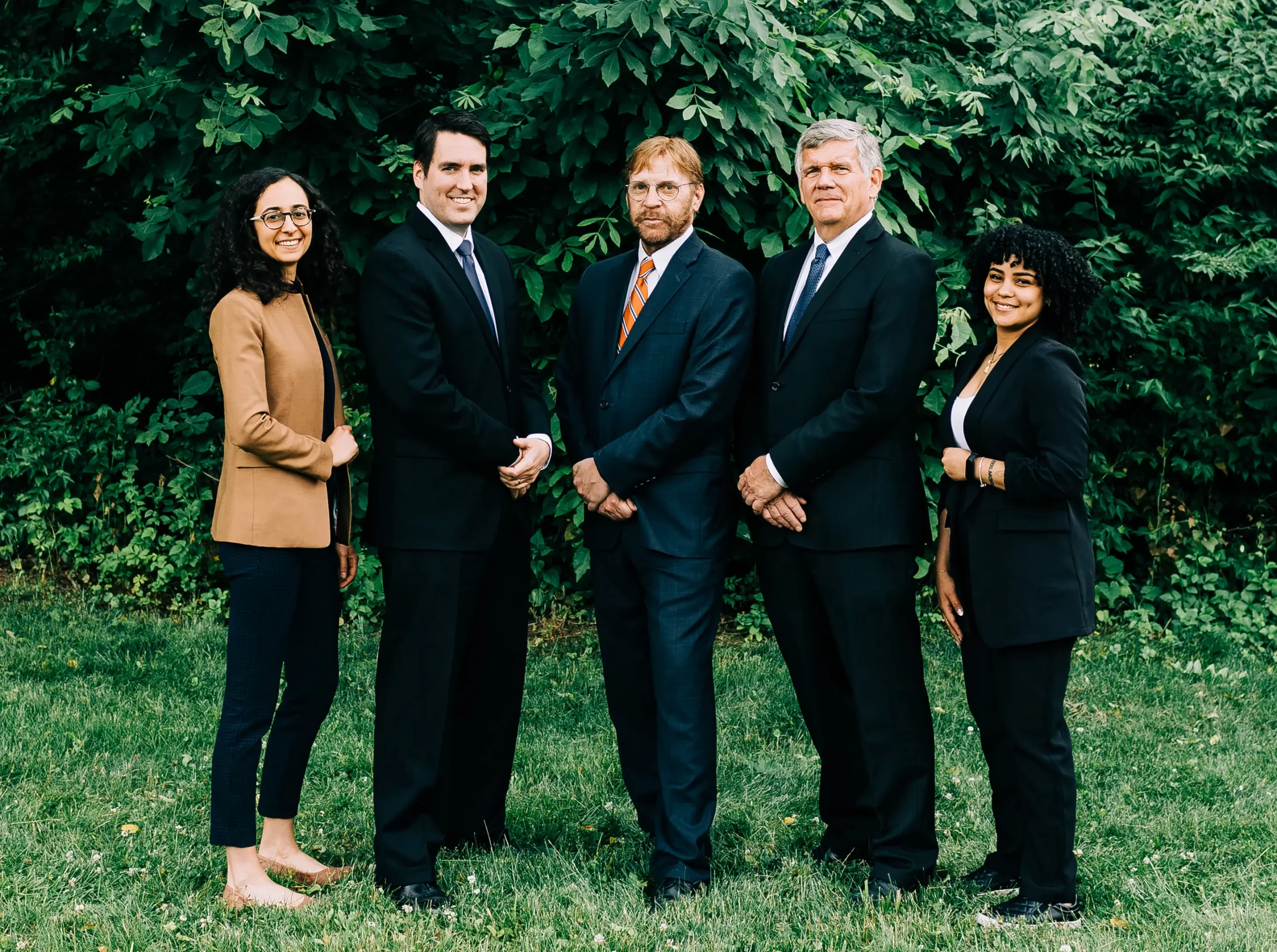 Contact Us for a Free Consultation
Our personal injury lawyers care. They can meet with you here in our Berks County office for a free consultation to assess the value of your case. If you retain us, our lawyers gather evidence to support a stronger claim for damages, and make a demand on the insurance adjuster. If this demand is rejected, our trial attorneys stand ready to file suit anywhere in Pennsylvania, and will go to trial to vindicate your rights, regardless of whether the accident took place here in Berks County, or somewhere else in Pennsylvania. Car accidents and other causes of personal injury can be painful, and can leave permanent physical problems. You should be compensated for the suffering you've endured, and for the value of your ongoing treatment and the disruption to your life.
If you've been injured, contact us for a free consultation. We don't get paid until you get paid.