Why We Love Berks County
If you're looking for a lawyer in Reading, Pennsylvania, or a Berks County attorney, you've come to the right place. Our law practice is based in the Reading area, and specifically in Blandon, PA. Although we practice all throughout Pennsylvania, Maryland and New Jersey, we're proud to call Berks County home.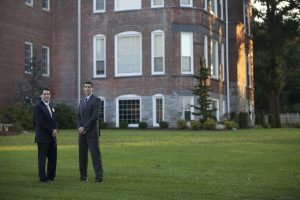 For those outside of Berks County, our love for the Reading area may seem strange. Berks County is unique, boasting a proud German heritage and steeped in Railroad lore. The Schuylkill River and Saucony Creek hum through a strange mix of farmland and industrial worksites, and frame the stoic Mennonites next to the vibrancy of Latino culture.
We believe that Berks County shouldn't just be known for what used to be. The Fleetwood Metal Body car company (later bought by Cadillac), the Reading Railroad (of Monopoly fame), Taylor Swift (she grew up in Wyomissing), Jimmy Stewart's visits to Fleetwood, PA–these are unique parts of Berks County's past, but the present and future of our county are what make it great. The Oley Fair, the Bowers Pepper Festival, the Reading FilmFest, the hub of Latin culture growing in downtown Reading, Hamburg's Hamburger Festival, the range of Kutztown restaurants, West Reading's microbrewery scene–all of these make Berks County, Pennsylvania an amazing place to live and work.
We are proud of our attorneys' work on behalf of large corporations here in Reading, as well as our legal representation of Berks County startups. We make it possible for major corporations and minor businesses to locate and grow in Berks. Are you starting a business here in the county? Or looking to move an office here? Or are you just lucky enough to call Berks County home? Cornerstone Law Firm's lawyers want to help you achieve your goals in the fertile Dutch soil of Pennsylvania.
Contact us today, and let us know how we can help grow your business.