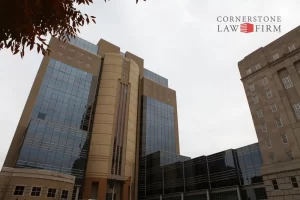 A preliminary arraignment is the first step in the criminal procedure process in Pennsylvania. When you've been charged with a crime, the preliminary arraignment is the first hearing that you'll be notified of by the Magisterial District Court.
Typically, you'll receive a notice in the mail although, in some instances, the preliminary arraignment happens when you are picked up on an arrest warrant and taken to a judge.
What Should I Expect at My Preliminary Arraignment?
At your preliminary arraignment, the judge will ask you for your contact information including your address, your phone number, and information on where you have recently lived. This information is intended to supply the courts with the ability to contact you in the event that you're not able to be reached through normal methods and to allow them to send police to come find you if you start missing hearings. In addition, you will need to supply your place of work, the address of the place of work, and any phone numbers and supervisor information. The courts will not contact your supervisors and will not attempt to contact you at work unless you miss a hearing.
The judge will also read you your rights. The judge will inform you that you have a right to remain silent, that you have a right to a criminal defense attorney, and that you have to be proven guilty beyond a reasonable doubt by the Commonwealth in order to be convicted. The court will also inform you of other important constitutional rights that you hold.
Finally, and perhaps most importantly, the court will set your bail. "Bail" refers to the terms upon which you can be released pending ultimate disposition of your case. Without bail, you would be forced to sit in jail until the conclusion of your case. The right to be released upon paying bail is a constitutional right, and you are permitted to be released on bail except in the most extreme of circumstances.
There are two major types of bail:
Secured bail:
In the instance of secured bail, you are required to pay to the court system the amount of money that's set as your secured bail before you can leave and be free pending resolution of the case. For example, if your secured bail is $50,000, you will be required to pay $50,000 to the court. You will receive that money back at the end of the case, but it will be unavailable to you until then.
Unsecured bail:
In the event of unsecured bail in the amount of $50,000, you would simply be informed that if you missed a hearing or otherwise violated the terms of your bail, you would be required to pay a $50,000 fine to the court.
All of this exemplifies why it's not smart to go to your preliminary arraignment alone. Criminal charges are serious, and understanding the court system's complexity is not for the faint of heart.
Call us at the Cornerstone Law Firm to speak with a criminal defense attorney. We'll help you determine how best to fight your charges and we can represent you at the preliminary arraignment. Our attorneys are experienced in arguing for favorable bail terms and insuring that your rights are protected from the very outset of the case.
https://cornerstonelaw.us/wp-content/uploads/2023/05/Berks-County-Courthouse-Header-2.webp
670
1760
Cornerstone Law Firm
https://cornerstonelaw.us/wp-content/uploads/2017/06/cornerstone-law-black-300x109.png
Cornerstone Law Firm
2019-03-18 07:02:04
2023-05-15 16:16:54
Preliminary Arraignment