Last week, on May 21st and 22nd, Attorney Joel Ready defended an individual accused of Aggravated Assault with a Deadly Weapon in a case arising out of an incident in Hamburg, Pennsylvania.
The two-day trial involved nine witness' testimonies and resulted in a favorable determination of Not Guilty to all six charges.
The Case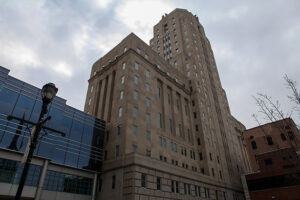 The charges against the Defendant arose out of an alleged pitchfork attack in Hamburg, Pennsylvania. The Defendant faced aggravated assault, simple assault, reckless endangerment of another person and terroristic threats. After approximately an hour of jury deliberations, the Not Guilty determination was entered for the Defendant. The case was heard in front of Judge Paul M. Yatron in the Court of Common Pleas in Reading, Berks County, Pennsylvania.
"We are delighted at the outcome on behalf of our client," says Joel Ready. "We are glad that Omar was completely vindicated in regards to these charges."
Call Cornerstone Law Firm
Results for one client are not necessarily an indication of how your case would come out, of course, and nothing in this blog can be seen as a guarantee of anything in a different case.
But if you've been charged with a crime, call Cornerstone Law Firm, so that our trial attorneys can help you determine how best to defend your case.
https://cornerstonelaw.us/wp-content/uploads/2017/06/cornerstone-law-black-300x109.png
0
0
Cornerstone Law Firm
https://cornerstonelaw.us/wp-content/uploads/2017/06/cornerstone-law-black-300x109.png
Cornerstone Law Firm
2019-05-31 06:03:40
2023-11-17 13:22:57
Defendant Not Guilty on Aggravated Assault Charges in Berks County Court of Common Pleas