In previous posts, we have discussed the importance of the First Amendment. We have also discussed that speech is not always just speech — it can also be conduct. Today, we are going to talk about legitimate government restrictions on the First Amendment right to freedom of speech. One such restriction established in case law decided by the Supreme Court of the United States is restrictions on time, place and manner of speech.
What is a "Time, Place & Manner" Restriction?
Time, place and manner restrictions include regulations of when, where and how someone speaks. For example, a school may tell its students that they may not discuss politics during class. A state court may require that no one say anything at all in a court room unless they are an attorney or a witness on the stand. Some government buildings prohibit any sort of protest or speech within the buildings themselves, allowing the government workers to work unimpeded by any sort of disruptions around them. (For example, you can't march into Fort Knox and demand the right to protest.) These are all examples of time, place and manner restrictions. 
There are a few requirements to sustain a time, place and manner restriction in court. If challenged, the government entity must be able to show that these restrictions are "narrowly tailored" to achieve a "significant governmental interest." For example, the school district that says that its students may not engage in any political speech at all during the entire school day, whether in or out of classes because it is worried about distractions in the classroom, is probably guilty of an overboard restriction that would not be sustained by a court. The goal of a good education may be a significant government interest, but there are less restrict ways to achieve that goal. The school might be able to require that students not talk while in certain types of classes that have nothing to do with politics, for example, while leaving them free to discuss their views throughout the rest of the day. 
"Content Neutral" Restrictions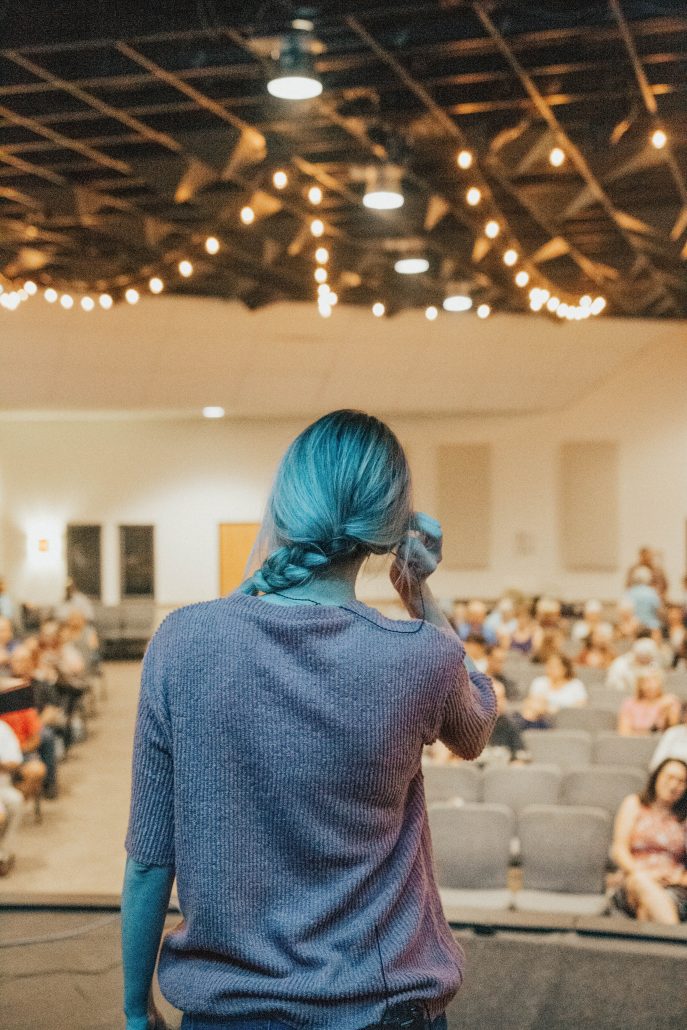 Another important point is that a restriction must be applied equally across the board and must be "content neutral." In other words, a school that says that students may not talk about religion during specific classes but allows discussion of any other sort of philosophy or politics is violating the First Amendment right to freedom of speech.
Similarly, if a courtroom was to say that no one can protest out in front of the court, but then allows specific demonstrations for increased government salaries inside, this would be an example of discrimination against speech based on content. In these cases, the supposed time, place and manner restriction is just an illegal attempt by the government to restrict speech that it does not find appealing. 
What Do You Do if Your Rights are Violated?
What do you do if your rights are violated by a time, place, and manner restriction? There are various types of civil rights lawsuits available to you. Figuring out whether a time, place and manner restriction is an appropriate restriction of speech is a complicated process and requires careful analysis of the challenged regulation, the case law that has been decided on these topics, and sometimes even what you desire to say. In future blog posts on this topic, we are going to cover other restrictions on the First Amendment that the government may pass.
If you're dealing with an infringement on your First Amendment rights, call us today to discuss your case.
https://cornerstonelaw.us/wp-content/uploads/2020/05/american-flag-tim-mossholder-unsplash-scaled.jpg
1707
2560
Cornerstone Law Firm
https://cornerstonelaw.us/wp-content/uploads/2017/06/cornerstone-law-black-300x109.png
Cornerstone Law Firm
2020-05-05 06:45:00
2023-11-17 13:34:26
Time, Place and Manner Restrictions on the First Amendment