Corporate Lawyers in Reading, Pennsylvania – 610-926-7875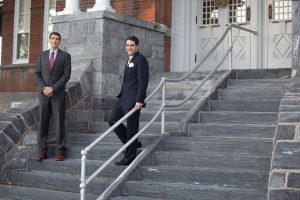 In the fast-paced world of business, you need corporate lawyers who are equipped with the business sense and legal knowledge necessary to help your business thrive. From corporate setup and LLC formation to restructuring and deal-making, our corporate attorneys have the experience and knowledge necessary to help you accomplish your goals. Whether you're here in Reading, Berks County, Pennsylvania, or anywhere in Pennsylvania, Maryland or New Jersey, the Cornerstone Law Firm is here to help your business grow.
Cornerstone's lawyers have experience in disputes over the ownership and succession of closely-held corporations, they fight for aggrieved shareholders, and they prevent hostile takeovers. They keep clients up to speed on sales and tax law, internet privacy regulations, they draft employment agreements and non-compete covenants, and more.
Our attorneys are business owners themselves. They know what it means to invest into something deeply personal, and to work every day to make it thrive. If you're starting a business, or if your business is already a going concern, call the Cornerstone Law Firm at 610-926-7875, and let's discuss how we can help your business.